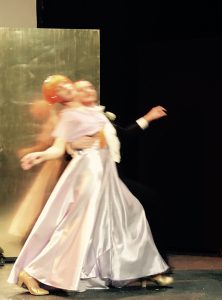 Contains nudity and swearing!
Event Details
Previews: 5,6 August
Performances: 10, 11, 12, 13, 14, 15, 17, 18, 19, 20, 21, 22, 24, 25, 26 August
Time: 20.30
Duration: 60 mins
Venue: Northern Stage @Summerhall (Venue 26) Edinburgh, EH9 .
Age Suitability: 14+
You've Changed: A Trans Creative and Contact Co-Production
So, let's, face the music and dance…
It's fourteen years since Kate transitioned and a lot has changed. However, where gender is concerned, are we still stuck in the dark ages? When there's no rule book, sometimes you just have to write your own.
Through song, dance, hard-won wit and wisdom, You've Changed shines a light on the ins, outs, ups and downs of transitioning. Challenging the idea that genitals equal gender, Kate literally bares all, exploring what's down there and what's up here.
Kate's changed: that's clear, but what she really wants to know is, have you?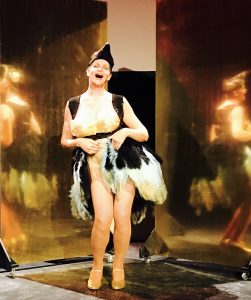 Performers: Kate O'Donnell, Sean Murray
Director: Mark Whitelaw
Choreographer: Lea Anderson
Musical Director: Steve Blake
Designer: Katherine Heath