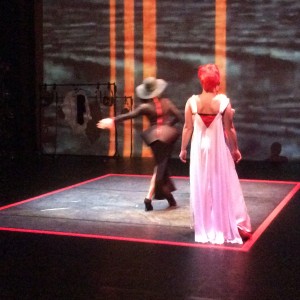 Performances of new works by Lea, –Edits #2 and Edits #3 (Hidden Choreographies), will be performed at the Kaufman Theater, UCLA Campus, Los Angeles at 8pm  on the 11th and 12th December 2014.
This work is the result of Lea's time at UCLA as Regents' Professor, and is a collaboration between the departments of World Art and Culture/Dance and Theater.
Two versions of one process will be shown. Two groups of performers and designers have created the work, resulting in two very different takes on misreading a film for a dance score.