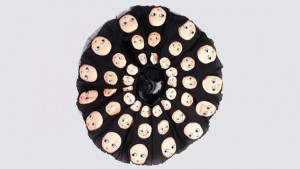 THU 8 OCT TO FRI 9 OCT
Lea Anderson's Hand in Glove with London Contemporary Dance School
£10 (£7 concession) / free for students
Hand in Glove is a performed exhibition created by legendary choreographer, Lea Anderson. Featuring over 300 costumes and accessories to be viewed in their original context. This unique exhibition is a rare opportunity to experience the work of three times Oscar winning designer Sandy Powell and eminent designers Simon Vincenzi and Emma Fryer in a moving, close-up environment.
The final year students of London Contemporary Dance School will perform vignettes of the choreography from The Cholmondeleys and The Featherstonehaughs including Yippeee!, Draw on the Sketchbooks of Egon Schiele, Flesh and Blood, Russian Roulette, Smithereens, The Realms of the Unreal, Big Feature, Go Las Vegas.
Hand in Glove takes place at Candid Arts (Islington), view a map to the venue.Candid Arts Trust
3-5 Torrens Street
London EC1V 1NQ
Thursday 5-8pm
Friday 4-7pm
The exhibition can be viewed at any time during opening hours.